Who We Are
People called by God to help those affected by leprosy
Joe Clendenny, a businessman from St. Louis, and his wife Pat felt a calling to serve God by serving people in need. A mission trip Joe made in September 2002 changed their lives forever.
Joe visited a few different parts of the world during this trip, but he was intensely moved by the suffering he saw among those affected by leprosy in Chennai in the Tamil Nadu region of India. These people and their families had been shunned by society, completely ostracized with nowhere to turn. Joe was overcome with the feeling that these were the people God was calling him and his wife to help. Just months after returning home from his first trip, Joe made a second trip to Chennai in February 2003.
In Chennai, husband-and-wife team Anil and Rose Kumar had begun their National Leprosy Relief and Rehabilitation Work ministry in 2000 to help the very same population that had touched the hearts of Joe and Pat. By combining their efforts, these four individuals could be even more effective in working toward their shared goal of improving the lives of those affected by leprosy. Together, they founded Embrace a Village (EAV) in 2003. EAV became a 501(c)(3) organization in 2004 and has been able to commit 100% of donations to programs for those affected by leprosy.
The other two members of our team in the United States are Jack Kennedy and his wife Sandy. Jack, an employee of a large agricultural company, spent several years working in India. During that time, he fell in love with the country and the people. However, he also understood a great need there, especially among children. Jack felt that although he was working in India to help the people who live there, he was not necessarily working in a God-called way. He retired from his job to seek a path to a life of faith-based service.
Embrace a Village has grown to serve 35 villages, home to nearly 4,000 people, in Tamil Nadu. Anil and Rose reside in India and oversee our staff of over 50 dedicated workers, all from India, who provide loving care and spiritual guidance to those affected by leprosy. Joe and Pat Clendenny continue to coordinate EAV operations from the United States. Members of our USA team visit Tamil Nadu several times each year to work with the people we serve and to provide additional encouragement to Anil and Rose.
Embrace a Village stands apart as an example of what God can do through just a handful of people who seek to fully align their lives with what God might do through them.
Our Vision
To see spiritual, physical, and social transformations in the lives of people with leprosy and their families.
Our Mission
To serve people affected by leprosy holistically through spiritual, medical, nutritional, and educational programs.
Our Core Values
Our five core values, FACES, reflect the people orientation of our ministry and our desire to help transform the lives of individuals affected by leprosy.
FAITHFULNESS
Faithfulness refers not only to our spirituality and faith in God but also our commitment to the people we serve. We have been consistently present in their lives since our inception in 2003, and we have followed through with the promises we have made to them. This has allowed us to establish rapport with them and has, in turn, helped them to have mutual faith in us.
ACCOUNTABILITY
Accountability builds upon faithfulness. Our team members do not consider themselves to be simply "at work." Instead, we immerse ourselves in our service and are passionate about what we do. We develop lasting partnerships with those we serve as we help them create better lives for themselves.
COMPASSION
Because they have been ostracized, those affected by leprosy often have seen and experienced the worst side of humanity. This is particularly true for those in hospice care, who often are neglected any support as their lives come to an end. Our staff members are a reflection of Christ as they serve Him by serving His people. As we treat each individual with the care and consideration he or she deserves, each experiences the true love of Jesus Christ.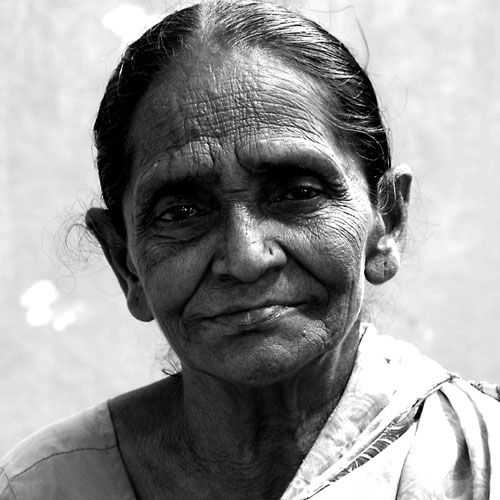 ETHICS
Embrace a Village is driven by the needs of the people we serve, and we treat everyone with respect. As we inform others worldwide about this group in need, we do so in a way that maintains the dignity of the individuals in our care. Our ministry shares Jesus' message of hope and healing, but it is important to note we treat anyone affected by leprosy regardless of their faith or beliefs. Also, because of committed donors who cover administrative costs, we use 100% of financial gifts toward programs for those in India.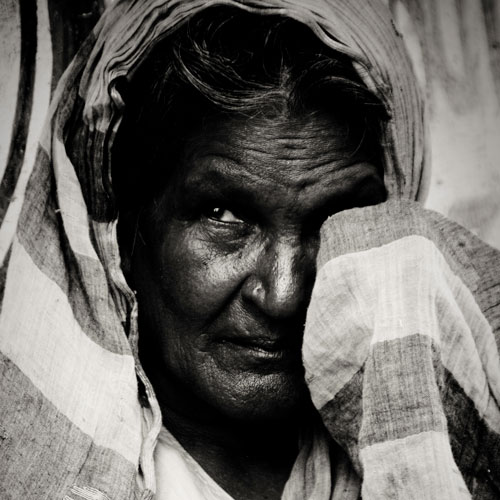 STEWARDSHIP
We seek to honor God in all that we do. We have been called to a life of service as advocates for a group of people society has shunned and ignored. We act as the voices of these individuals, ensuring they are heard and their needs are being met. Being entrusted with God's abundant provision is an honor and has allowed us to serve "the least of these" in His kingdom.