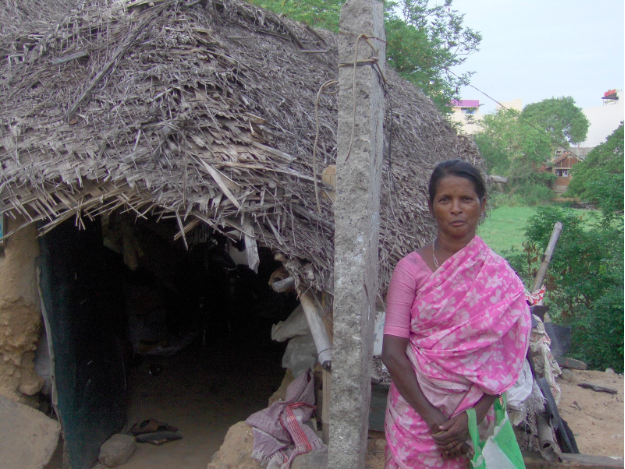 We desire for our patients to know that they have the power, the right, and the authority to work and to live from a place of acceptance, experiencing peace and joy, not desperation. We desire this for them both spiritually and physically because they are not defined by leprosy, and we don't believe that they should be held back by this disease. It's the reason patient empowerment is so important here at Embrace a Village.
We are often asked, "What happens when a patient becomes healthy?" It's a great question and it's something we are excited to share with you. We absolutely want to see our patients get healthy, but our true desire is to see life change! Not only physical life change but spiritual and personal life change as well. Our goal is to empower those we serve and we do this by encouraging them and providing ways for them to earn an income once they are healthy.
By providing a job to someone who has suffered from the effects of leprosy, we are showing them that we believe in them.
Many folks have never had someone believe in them.  Our goal is to show them that we not only believe in them but that we also believe they can succeed and have purpose in their life!
God has placed special strengths and abilities inside of each person that many have yet to uncover. We want to give them an opportunity to discover these passions and talents. Many of our patients at Embrace A Village have never earned money themselves and this is their first time earning an income. This is life changing for their confidence and outlook on life.  As they work and earn an income, a sense of accomplishment is birthed. It is beautiful and an honor to witness.
Here's a glimpse of what these jobs entail:
1. Chicken Farming Our chicken farm is a busy place around the compound and provides multiple benefits for our organization. We have healthy chickens around here and they lay 1,400 eggs per week! We are adding 200 more chickens, which means even more eggs, and even more job opportunities.
We have also recently found a market that will allow us to trade our eggs for vegetables which will offset other costs. Our chicken farmers aren't simply earning a living, they are learning skills that will stay with them their whole lives, and they play an essential role in providing food for the entire organization.
2. Goat Farming This winter, our original goal was to raise $6,000 so we could purchase 25 goats and a cage. But thanks to our amazing donors, we raised $12,000! This means we are able to provide even more opportunities for our patients.
Our goat farmers will tend the goats and trade or sell them at the market and earn a self-sustaining income. We cannot wait to begin this journey, and see our friend's confidence grow as they learn new skills, and earn income!  We will keep you posted in the coming months as the farm grows.
3. The Greenhouse Our vision is to build a large greenhouse so that we can grow our own food for staff and patients alike. We're currently raising money to build our greenhouse and if you'd like to join the effort, you can check out more information by clicking here.
The Lord has empowered all of us, through Jesus, to live life to the full. We believe that our patients deserve to know that and experience this for themselves. Because of your generosity, we are able to provide the job opportunities mentioned above. Thank you for your continued support of this ministry.  As each of these projects continues to evolve, we will keep you updated. For more information on patient empowerment head over to Embrace A Village.