This #GivingTuesday take 30 seconds to protect lives impacted by leprosy.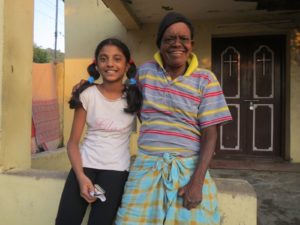 You can be part of the solution to help men, women, and children ostracized by society feel loved, known, and cared for.


When you join Embrace Hope with a monthly gift of $25 or more, we will send you a beautiful handmade bag designed and created by Maya who is married to our staff administrator Vino.
These handbags come in all shapes and sizes, and we can't wait for you to open your surprise gift package and see which one you receive! 
Thank you for your generosity! – Learn More About Embrace Hope
Designing Bags with Love and Purpose
Maya started her quilting business over eight years ago with faith and a vision to see God's love spread to people around the world through these beautiful designs. Her husband, Vino, recently shared his testimony with us, and we thought you'd enjoy reading it.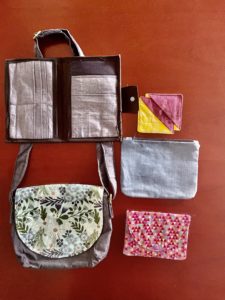 "I am 37 years old and was raised in Chennai, in a Catholic-Christian family. My mother and father separated before I was born due to inter-caste marriage discrimination, so my mother raised me. I went to church but didn't have a relationship with Jesus or any knowledge of the Word of God. 
After school, I took a merchant navy course and waited expectantly for a job on the ship. One night, I had a dream, and God spoke to me from Jeremiah 40:4: 
"But today I am freeing you from the chains on your wrists. Come with me to Babylon, if you like, and I will look after you; but if you do not want to, then don't come. Look, the whole country lies before you; go wherever you please."
I didn't understand much about the dream, but I knew it was from God. 
Soon after, I met Anil Kumar. I took it as a sign from God and joined him to do the Disciple Training School. During that time, I came to know the Love of Lord Jesus and started a personal relationship with Him.
In 2006, I met Maya, who later became my wife.  She was born and raised in a Hindu family, but had become a fellow believer.  We got married with the blessings of our parents and our leaders.
We served with EAV in Medicine Distribution, Food Distribution, Wound/Ulcer Care, Day Care, Hospice Care, Prayer Meetings, After School Tutoring, and shared the Gospel in several leprosy colonies for more than 15 years in Coimbatore, Chennai, and several other parts of India. 
In 2009, God blessed us with a baby girl and a baby boy in 2017!
In 2013, we relocated to Chennai. God gave Maya a vision to start a small quilting business and to use the handcrafted products to share the Word of God and bless others with beautiful products.
She started by faith with zero capital, and God blessed it! 
Maya named it Bennett Quilts, and those products helped her spread God's love and bring happiness and joy to families around the world.
In 2018, we moved to Coimbatore, and I finished my financial advisor studies. Today I help Embrace A Village and other ministries in Financial/Legal matters.
After many years, I fully understand what it means in Jeremiah 40:4, where it says that God frees us from our bondage and blesses and uses us mightily to become a testimony to share the Gospel with many people for extension of His kingdom."
We love Vino and Maya and their children and are so grateful for their hearts to serve the patients and staff of Embrace a Village. 
If you'd like to partner with us and support staff families like Vino and Maya and our hospice and rehabilitation patients and their families, you may do so here. 
100% of all donations go directly to our staff and patients in India. Thank you for your love and support this Giving Tuesday. 
Have a blessed day!
Joe, Anil, and Team EAV