Sathya joined our Little Lights program when she was five years old, and now she is about to graduate nursing school!
Today we have a special story about a little girl we met through our Little Lights program back in 2004. We started Little Lights because we wanted to help break the cycle of poverty and help give kids impacted by leprosy, a chance to excel in their careers. 
This is Sathya's beautiful story. 
(Joe and Sathya from 2004.)
When Sathya was five years old, she started attending our afterschool program known as Little Lights. Energetic and passionate about her studies, Sathya was a star student. 
(Joe, Sathya, and Ahki(center), Jack Kennedy(right)-2004
While she attended our program, she lived with her parents in a leprosy colony. Her father worked hard as a tailor, and her mother was a caring housewife.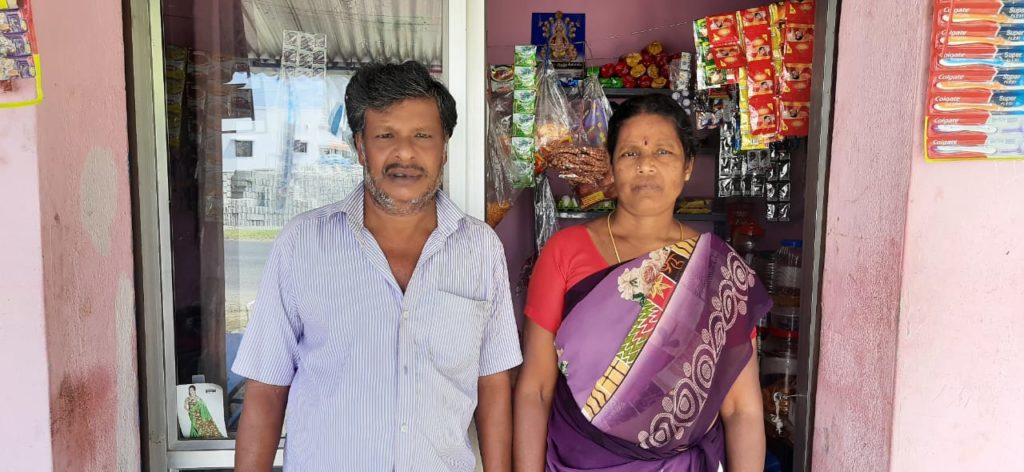 (Sathya's parents, Murugan and Samothi )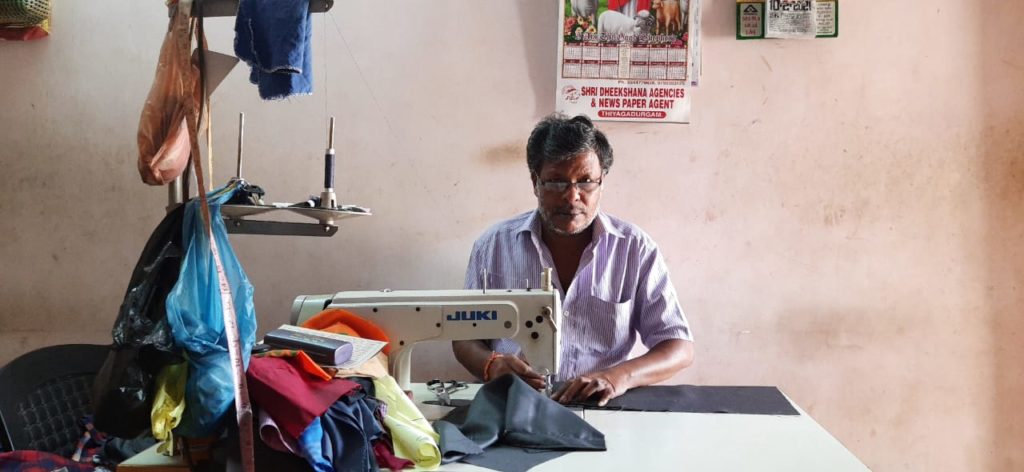 (Her father, hard at work in his tailor shop.)
As time progressed, Sathya slowly started showing interest in reading the Bible and praying with friends and staff. Soon after, she accepted Jesus into her heart and discovered God's unending love for her. 
She went on to excel in her studies throughout highschool and it led to many possibilities for her future. Fueled by a deep desire to serve others, Sathya applied for nursing school at a reputable Christian Medical College in India and was accepted. She's in her third year and plans to graduate this year!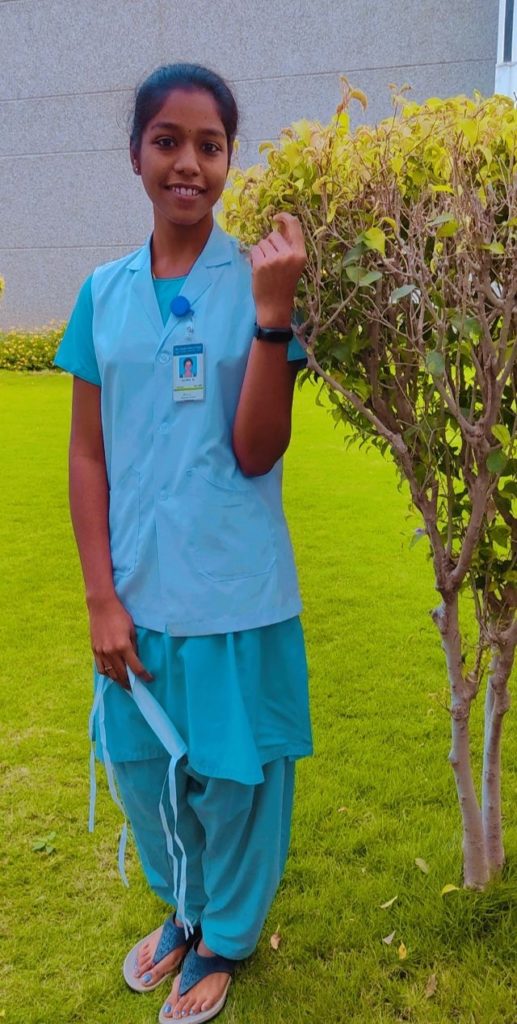 (Sathya at CMC)
We are so proud of Sathya and have had the honor to walk alongside her these last fifteen years as her dreams came true. It's been amazing seeing her transform from a young child into a woman on fire for the Lord. 
(Sathya ready to go to a special college function)
Just like the New Testament says, "I have no greater joy than to hear that my children walk in truth." It brings us such joy to see Sathya walking in God's Truth. We are excited to continue helping other children like Sathya achieve their dreams and can't wait to see what God has in store for our Little Lights program. 
Your generous support allows us to continue serving the children living in the leprosy colonies – thank you! 
If you'd like to join our monthly giving program or send a one time gift to support our Little Lights program, you may do so here.
Thank you for your continued prayers and support. We are so grateful.